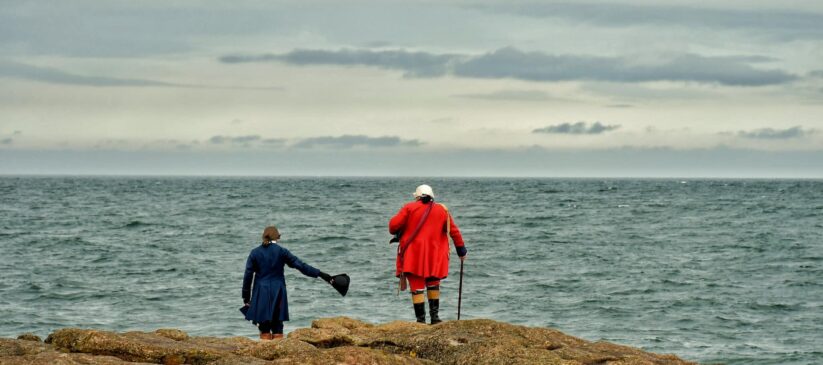 HMS Fox was a sixth-rate Royal Navy frigate, built in 1740, which was tasked in 1745 with supporting Sir John Cope's operations in East Lothian prior to the Battle of Prestonpans (including providing a number of sailors to man his artillery). After the battle, Fox monitored Jacobite activity along the Forth, particularly in the port of Leith, and patrolled the estuary in the hope of preventing French supplies reaching the Jacobites. It was whilst performing this last duty that the ship found itself caught in a storm on the 14 November 1745. Driven onto the rocks near Dunbar harbour, Fox foundered in Belhaven Bay and then broke apart during the night. All of its 150+ hands were lost (some accounts suggest 9 men survived), including Captain Edmund Beavor.
Last Saturday, 275 years on from the tragedy, we remembered those lost with a short commemoration held on Lamer Island's late 18th century battery fort in Dunbar harbour.
Although the current coronavirus restrictions prevented us from holding a public event as originally intended, we live-streamed the commemoration to our Facebook page. You can view it here: https://fb.watch/1N-UwNi0Kv/
The above photograph was taken by Brian Thomson.